Prevent non-payment with a prompt reminder letter
If you're asked whether you consistently send reminders on unpaid invoices, do you answer "sometimes", "when I have time" or "on Sundays"?
Do you always put off calling a customer who is in arrears?
Are you often afraid of losing customers when you remind them of an unpaid invoice?
CMA can help, with a consistent payment reminder policy.
The importance of sound credit management
Is your business struggling with non-payment? It's quite likely. Recent studies suggest that barely one invoice in three is paid on time. For those who are lax in handling non-payment, the DSO (Days Sales Outstanding, the average number of days your invoices remain unpaid after a sale) is often very high. The result is a dangerous decline in your company's liquidity. A collection agency is often only called in when the impact of non-payment begins to be felt, and by then it is usually too late.
The risk of a high DSO
The higher your DSO ratio, the more your company has to bridge new purchases or investments with working capital. Too high a DSO can therefore mean that you end up having to borrow money to keep your core business running. This vicious circle is the cause of one bankruptcy in four. Minimise that risk by responding immediately with a payment reminder on the day when invoices are past due.Because the longer unpaid invoices remain outstanding, the harder it becomes to collect them.
How CMA can help you
We advise your internal services
Reviewing your procedures
Assessing against the legal framework
Optimising your tools
Updating your general sales conditions
Assistance in your internal processes
Deploying omnichannel solutions (SMS, e-mail, WhatsApp, etc.)
Taking over your outbound calls
Negotiating payment plans
CMA takes care of it all
CMA takes over from you after the invoice due date
Why a prompt payment reminder creates a reputation for expecting punctuality
A payment reminder (or a demand letter) is a warning shot that you are not going to make light of non-payment. Someone who has lost sight of the due date can only blame themselves for a degree of carelessness. But they cannot claim that they were informed too late about outstanding invoices or an exceeded payment deadline. So you immediately send a strong message and establish a reputation for expecting punctuality.This attracts right-minded customers and keeps notorious defaulters at a distance.
Payment reminders handled by CMA?
CMA operates an efficient waterfall system of payment reminders.Pressure is applied systematically and consistently. And if the debtor does not respond to our payment reminders, we proceed to amicable collection. At CMA, we always operate on the basis of dialogue and a human approach. But we take decisive action against those who are acting in bad faith. Our main goal is always to keep your DSO as low as possible and ensure a healthy cash flow for your business.
5 benefits of our approach to unpaid invoices
Your total number of outstanding invoices (DSO) falls dramatically
Your staff focus efficiently on your core business
You build up a reputation for punctuality because our collection agency acts on your company's behalf
You track every step of the collection process through your personal online portal
You are assured of a very personal and confidential approach tailored to your business
Send a payment reminder yourself?
Does an invoice remain unpaid after the due date? Then you can correctly remind your customer to pay by sending him a payment reminder. This way, you will quickly find out whether it is an oversight or not.
TIPS
Ask for immediate payment as the invoice is past due.
Indicate that it is always possible to contact you if there is a problem.
Do not talk about a 'first' reminder but simply a payment reminder. Otherwise, you seem to be giving the customer some extra time.
What if your reminder letter is ignored?
Has the debtor not responded despite multiple reminders?Then enlist CMA to start amicable collection proceedings.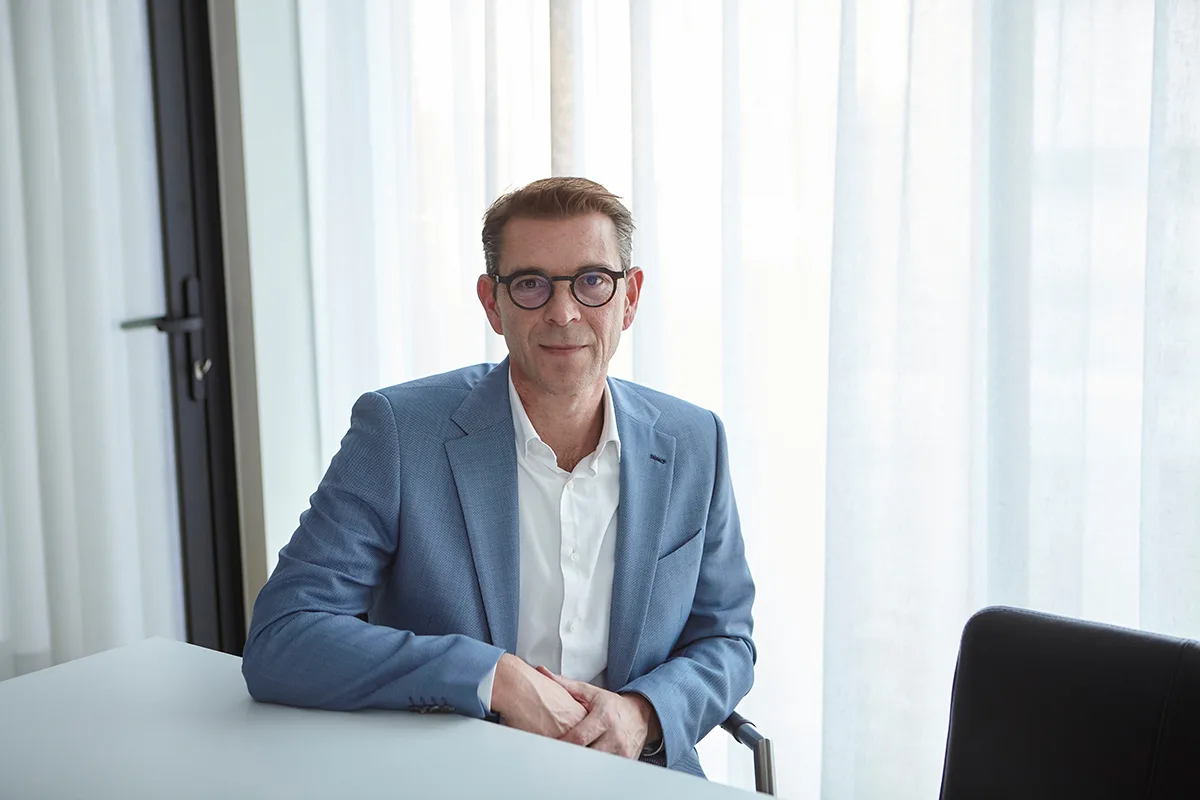 CMA's professional no-nonsense attitude works brilliantly for Eeuwenaert. My forgetful customers get a business reminder. So they know I am following up everything properly. But anyone with bad intentions will discover pretty quickly, thanks to CMA, that non-payment will eventually have unpleasant consequences. The most important thing for me is never to get into these financial discussions myself. It is also a comfort to know that CMA never unnecessarily puts my client relationships at risk and always makes the right decision in good time.
Jürgen Vaernewyck
Eeuwenaert bv